USP/EP Grade Ubiquinol Coq10 Powder Ubiquinol
Product Description
What is coenzyme q10 powder ?
Coenzyme Q10 is a kind of ubiquinone, appears as odorless, orange-yellow crystals or powders.
It is an essential to human life. It plays a role in the electron transport chain, one of the body's energy-producing cycles that
converts food into energy. Research indicates that supplementation with this nutrient may support normal heart function andprovide
antioxidant protection.
Coenzyme Q10 can not only provide power to the heart, also has excellent antioxidant, free radical scavenging function, can prevent vascular wall lipid peroxidation, prevent atherosclerosis, and without any side effects.
Conventional CoQ10(Ubiquinone)
Our CoQ10(Ubiquinol)
This is the oxidized version of the nutrient. We get some of this nutrient from the food we eat, but most of our supply is made
naturally inside our bodies.
This is the antioxidant form of CoQ10 and its role in creating cellular energy helps fuel your heart and other organs.
1. Our bodies have to convert this form of CoQ10 into Ubiquinol before it can be used to create cellular energy.

2. The ability to convert Ubiquinone into Ubiquinol decreases as we age.

3. Unconverted, conventional CoQ10 can't contribute to cellular energy production.

1. The preferred supplement form of CoQ10 because it's better absorbed by the body than conventional CoQ10.

2. Only known fat-soluble antioxidant made naturally in the body.

3. Predominant form of CoQ10 in a healthy young adult.

4. Up to 70% more bioavailable than conventional CoQ10.
Specification
| | | | |
| --- | --- | --- | --- |
| Product Name: | Coenzyme Q10 | Other Name: | Ubidecarenone |
| CAS No: | 303-98-0 | Grade: | USP Grade |
ANALYSIS

SPECIFICATION

RESULTS

Assay (Anhydrous basis)

98.0%-101.0%

USP<621>

Decription

Yellow-orange crystalline powder

Visual

Melting Point

48℃-52℃

USP<741>

Solubility

Soluble in ether;trichlorotethane
and acetone;very slightly soluble indehydrated alcohol;practically insoluble in water

USP<1171>

IR

Sample spectrum consistent with the spectrum for USP Reference Standard

USP<197K>

Color reaction

A blue color appears

USP<197K>

Sieve

100%pass 80 mesh

USP<786>

90%pass 100 mesh

USP<786>

Tapped Density

0.40g/ml~0.60g/ml

USP<616> I

Water(KF)

≤0.2%

USP<921> IC

Residue on Ignition

≤0.1%

USP<281>

Chromatographic Purity Coenzymes Q7,Q8,Q9,Q11 and related impurities

≤1.0%

USP<621>

Ubidecarenone(2Z)-isomer and related impurities

≤0.5%

USP<621>

Total impurities

Total 1&2≤1.5%

USP<621>

Residual Solvents

Methanol

≤3000ppm

USP<467>

n-Hexane

≤290ppm

USP<467>

Ethanol

≤5000ppm

USP<467>

Isopropyl ether

≤300 ppm

USP<467>

Heavy Metals

Heavy Metal

<10ppm

USP<2232>

As

<1ppm

USP<2232>

Cd

≤0.5ppm

USP<2232>

Pb

≤ 0.5ppm

USP<2232>

Hg

≤ 0.1ppm

USP<2232>

Microbial limit test

Total Aerobic Microbial

<1000cfu/g

USP<2021>

Yeast&Mold Count

<50cfu/g

USP<2021>

E.Coli

Absent/10g

USP<2022>

Salmonella

Avsent/25g

USP<2022>

Bile-tolerant gram negative bacteria

<1MPN/g

USP<2021>

Staphylococcus aureus

Avsent/25g

USP<2022>

Pseudomonas aeruginosa

Absent/10g

USP<62>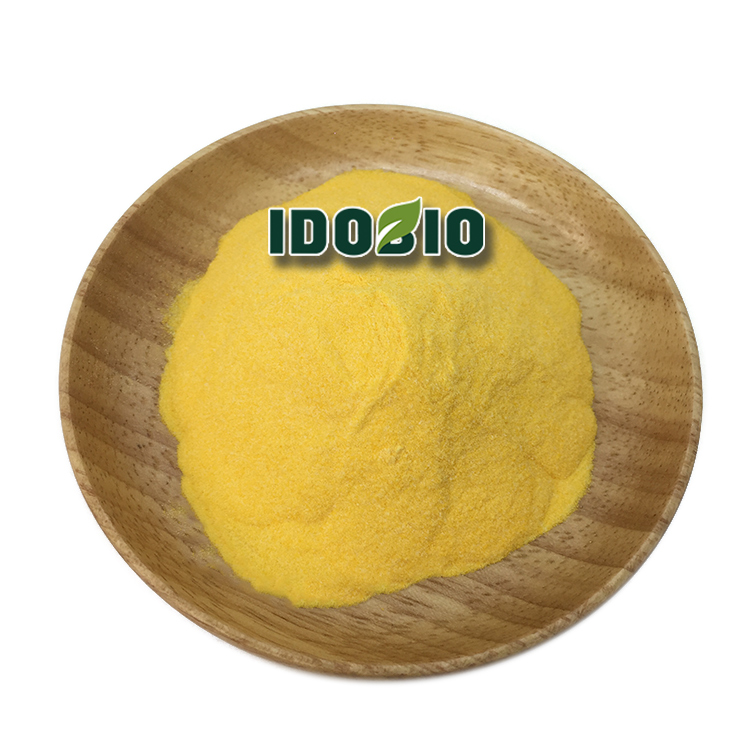 Function
1.To help protect the heart
Coenzyme Q10 helps to provide enough oxygen to the myocardium, prevent sudden heart disease, especially in myocardial ischemia process coenzyme Q10 plays a key role in improving .
2.To protect the skin
The long-term use of coenzyme Q10 can effectively prevent skin aging, reduce facial wrinkles .
3.Anti fatigue
Coenzyme Q10 allows the cells to maintain good health status, and the body is full of vitality, energetic, mental energetic.The oxidation of coenzyme Q10 biological activity mainly from its quinone ring reduction properties and physicochemical properties of the side chain.It is a natural antioxidant and cell metabolism of cells generated by the initiator, which has the potential role of integrity and stability of the membrane to protect and restore biological membrane structure, nonspecific immune enhancer, thus shows great fatigue effect.
4.Anti-cancer
Research shows that coenzyme Q10 has antitumor effect, clinical for advanced metastatic cancer have certain curative effect.
Application
1.Coenzyme Q10 can be added in drugs,research indicates that supplementation with it nutrient may support normal heart function and provide antioxidant protection.
2.Coenzyme Q10 as a dietary supplement to support cardiovascular and periodontal functions.
3.Coenzyme Q10 can be added in cosmetics,such as cream to anti-aging and antioxidant.